Imagine that you got out of your car but accidentally forgot to take the keys with you and the door is locked behind your back. What would you do in such a situation? Breaking the glass and then opening the door seems like a valid idea. But if you are not running out of time and don't have a train to catch somewhere then we'll recommend calling 203-651-6685 instead and asking for one of our finest locksmiths in Waterbury, CT to come and rescue you as soon as possible. Waterbury Lock And Locksmith has made its name through diligently serving customers all round the year no matter what time it is and where the emergency is. We provide 24-hour locksmith in Waterbury, CT and are well known for our affordable prices along with the premium quality work. From being a trusted car locksmith in Waterbury, CT to being your home security advisor, we provide 360-degree solutions.
If you ever find yourself in a lock and key related issue in your home, office, vehicle or anywhere else then reach out to us. We are comprised of hard working and dedicated professionals who are experts at their craft and will always offer you a premium service.
About Us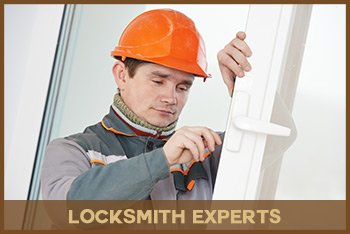 Waterbury Lock And Locksmith came into being keeping in mind the sheer lack of reliable locksmith services in Connecticut and around. Our vision is to provide excellent locksmith services to everyone in and around the Waterbury area and that is why he have local professionals who are familiar with the surroundings and the terrain and are specialists in what they do.
We have been in the industry for quite some time now and have a great team of people all working towards the satisfaction of our customers. Just ask any one of the customers we have served, and you'll get an idea about how good we are. Call this number 203-651-6685 at any time of the day to hire our 24-hour Locksmiths in Waterbury CT.
Why Us?
Although there are a host of different locksmiths and technicians all around Waterbury which can do the job we do, we bring a world of difference to the table. Our dedication to perfection and customer satisfaction is what keeps us in a different league than others. We are a one stop shop for all lock and security related issues and have an army of professionals which can solve every issue from every domain.
We have people who are adept in residential locks, commercial locks, automobile locks and other kinds of security related products as well. This means that whenever you call us, we can assign someone who is best suited for the problem you are facing. This not only saves your time as you won't have to call someone else if the first technician ends up failing, but will also give us more time to serve other customers just as efficiently. The prices that we offer are very competitive and reflects the kind of service we provide. We have maintained a strict standard of quality no matter the work and we're sure you will be impressed by the professionality and promptness displayed by our locksmiths.
What We Provide?
When you call us there are a few things that we always promise our customers. Professional quality finish, cheap rates and customer satisfaction are some of them. As one of the best Locksmith in Waterbury, CT, we needs to live up to our reputation and that is what we strive to do every single time. We employ only experienced and trained locksmiths to ensure complete professionalism and optimum results no matter what the case is. There is also a 24-hour helpline at 203-651-6685 number which has a live response telephone staff trained to listen to your queries and provide the best solution. Be it midday or midnight, our locksmiths will come to your help at any hour of the day.
Our Services
As a company priding ourselves over the finest locksmiths in the state of Connecticut, we provide technicians and experts in every domain which uses locks in some way or the other. You can trust us to provide superior quality work in affordable prices so that you don't have to panic when you are locked out of your house or are in need of urgent lock repairs.
Residential Locksmith Service
You can never be too sure about the safety of your home, especially if you have small kids or precious things that you store at your home itself. Waterbury Lock And Locksmith provides residential locksmith services for people in Waterbury, Connecticut to make their homes safer. We can come at a short-notice, make same day appointments or even drop by for a free consultation session for your home. Apart from installing locks and making keys, we can security consultation for your home. Our services include making of a master key, rekeying services, peepholes, installing durable deadbolts for the doors, replacing mailbox locks, lockout resolution, and much more.
Commercial Locksmith Service
The security system in your commercial space should be robust and of high quality as it is responsible for the safety of people other than yourselves. No need to employ fancy security guards and dogs to keep intruders out, because an expertly design security system can do it all for you. Just call us to get a professional at your site for a free consultation at how biometric entry systems and access controls can keep your company safe from threats outside and inside the company premises. High security locksets along with cameras and combination locks provide supreme security while panic bars, master keys, bump proof locks and fire/exit devices will provide a safe way out while in emergency. Reach out to our business locksmiths for a detailed review and apt solutions!
Automotive Locksmith Service
When talking about locks and security of your homes and offices, one can never forget about the vehicle they use. We are one of the best car locksmiths in Waterbury, CT and provide various services in order to secure your vehicle or repair the existing mechanisms in place. If you are facing issues such as being locked out of the car, locked steering wheel, malfunctioning transponder chips or anything else, then Waterbury Lock And Locksmith should be one you contact first. Our highly trained professionals are experts in making smart keys, repairing keys broken in the ignition, opening stuck car doors, duplicating transponder keys, providing round-the-clock emergency services, repairing or installing keyless entry in your vehicle or a full-service alarm.
24/7 emergency locksmith service
Accidentally leaving keys somewhere, dealing with broken locks and other lock and key related issues such as car key getting stuck in the ignition, damages to locks and lockouts are quite common place. However, the worst part is when such issues crop up at unexpected times, during odd hours or on holidays. Emergencies can come anytime and Waterbury Lock And Locksmith strives to be the name on which you can put your faith on. That's why we operate as residential, commercial and car locksmiths in Waterbury, CT 24 hours a day, 7 days a week, on holidays and Sundays as well.
Contact Us
Looking for reliable Locksmiths in Waterbury CT? We are available in and around Connecticut and will be available to help at any place whenever you call. Our professionals are always on the move and in contact with the fast response team, so that you can get your lock troubles sorted as soon as possible without having to drop by our store. Call 203-651-6685 for a free consultation or for more details.
We Provide Locksmith in the following zip codes.
06701, 06702, 06703, 06704, 06705, 06706, 06708, 06710, 06720, 06721, 06722, 06723, 06724, 06725, 06726, 06749, 06712, 06716
Things To Check / Ask When You Calling To Request A Locksmith
Reliable and Responsive Locksmith Services
Customer Satisfaction at its Finest
If they have Warranty on the job & parts
If the Locksmith is a local company
If the Locksmith License Bonded & insured
If the Locksmith available 24 Hours
If Locksmith provide same day service
If Locksmith doing a Free Quotation
If Locksmith provide Emergency Service
No extra cost for holidays and weekend
Prompt and Responsive Locksmith
Courteous Customer Agents
Contact us
Google Map
Get in touch
Waterbury Lock And Locksmith
We Handle All Types Of Locks